Introduction
Modular Pontoon Systems has stock of new and used container pontoons, modular workboats, self-elevating platforms and deck equipment which is available for rental and or purchase.  With our extensive range of container pontoons, we can provide you a fully fitted work platform and be your one-stop-shop for both short and long-term projects.
At MPS we strive to meet the needs and requirements of our customers. Our pragmatic approach, expertise and in-house design and manufacturing facilities allow us to provide creative solutions.
Joint forces, creative solutions.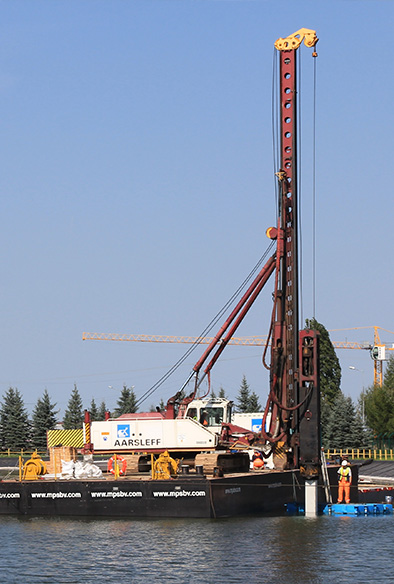 Careers
MPS is actively seeking new team members to join our dynamic organization. As we continue to grow, we are on the lookout for passionate individuals with a preference for experience in the maritime industry, particularly those skilled in international mobilizations and de-mobilizations.
For more information contact us at: info@mpsbv.com.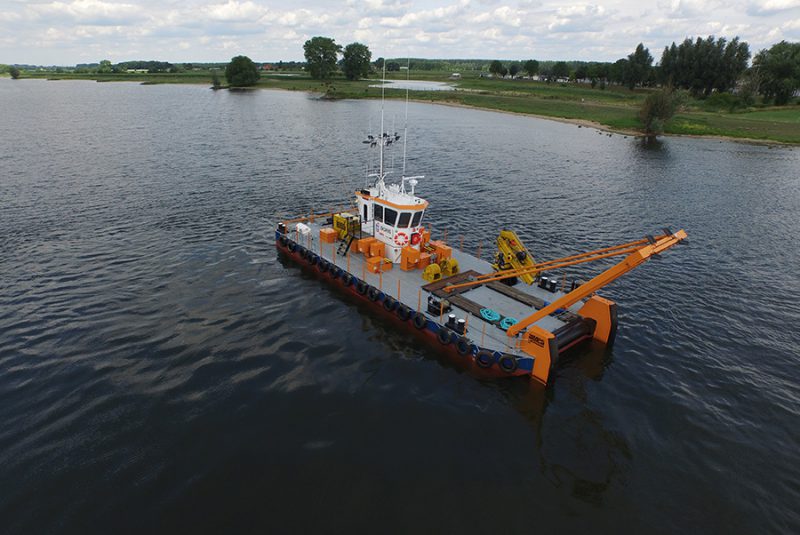 Applications
MPS customers can be found operating around the world in the dredging, construction, offshore and other industries, using our equipment as free-floating, stabilised or jack up / self-elevating platforms.
Installation of one or more hydraulic and/or stabilising spud leg systems also makes the container pontoon configuration ideal for pile-driving, drilling, construction or dredging operations.
In addition to our pontoons, jack-ups and workboats, MPS offers complementary equipment to meet our clients' specific project requirements. These include mooring winches, hydraulic power units, fairleads, raked sections, propulsion systems, wooden mattresses and many more to ensure that each work platform is tailored to meet its operator's needs.
Our container pontoons can be assembled in virtually limitless configurations for all kinds of purposes and can be mobilised rapidly at competitive rates.
Joint forces, limitless applications.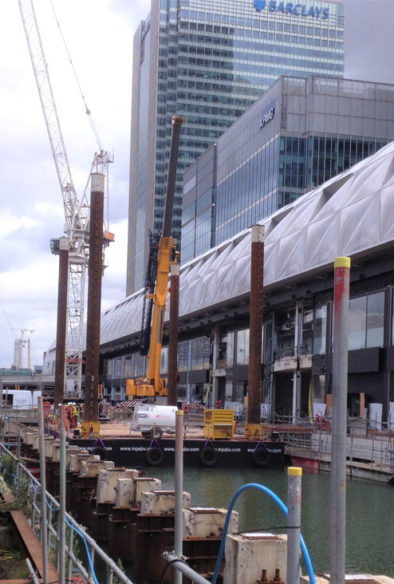 Transport
MPS offers her customers to take care of transporting your MPS obtained equipment to any project location. Our pontoon design and build processes are carried out in full compliance with ISO standards and all our standard pontoon containers are CSC approved and plated.
This guarantees that they are handled in exactly the same manner as normal freight containers, ensuring fast and affordable shipment to virtually any location by road, rail, water and even by air.
Pontoons are available in the standard container lengths of 20 and 40 feet in length and in the standard depths of 4, 6.5 and 8 feet. For more detailed information of our modular container pontoons please check PRODUCTS
Joint forces, rapid mobilization.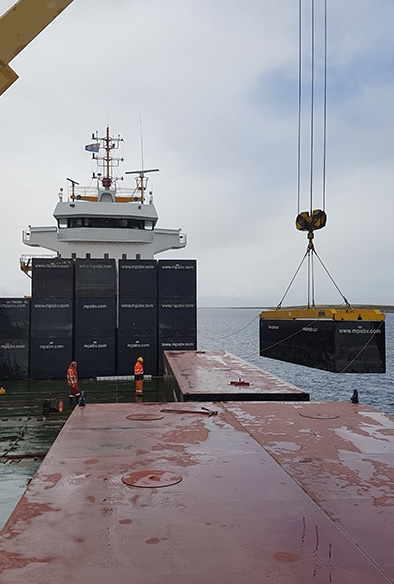 Services
MPS is a full-service provider offering a wide variety of packages to meet costumers needs, from engineering to assembly on-site.
In cooperation with our in-house engineering team we strive to find the perfect solution for your project requirements. Due to our experience and broad range of standard products, we are able to offer you an effective solution in a timely way.
Together with our transport partners we are able to take care of transport of all project equipment to any location. MPS containerized products are standardized, this guarantees handling in the exact same manner as normal / standard freight containers. This ensures fast and affordable shipment.
On-site assembly or disassembly of an MPS container pontoon is done afloat by our experienced qualified technicians. A crane, air compressor and some basic tools are all that are needed to assemble any configuration quickly and securely.
Joint forces, satisfied customer.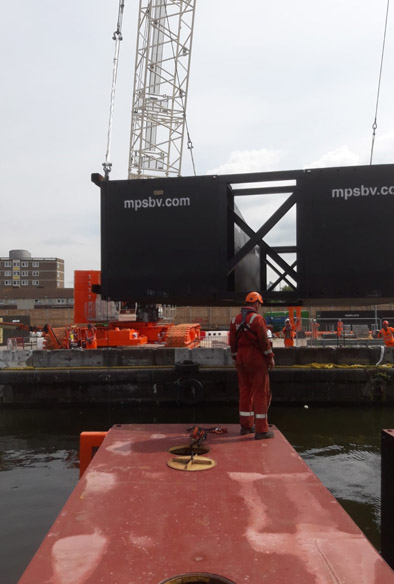 How to install
Our special-purpose, patented TEKLOCK® coupling system has been designed for in water assembly. The TEKLOCK® coupling consists of separate, high-grade components that do not form a fixed part of the container pontoon itself. The coupling system is comparable to a nut-and-bolt connection.
Due to its pre-tensioning principle the TEKLOCK® coupling system is ideal for creating shock-proof and virtually seamless assemblies capable of absorbing high dynamic loads. Robust manufacture, watertight compartments and the use of the TEKLOCK® coupling system makes assembled MPS container pontoons ideal for highly demanding projects.
Joint forces, quick assembly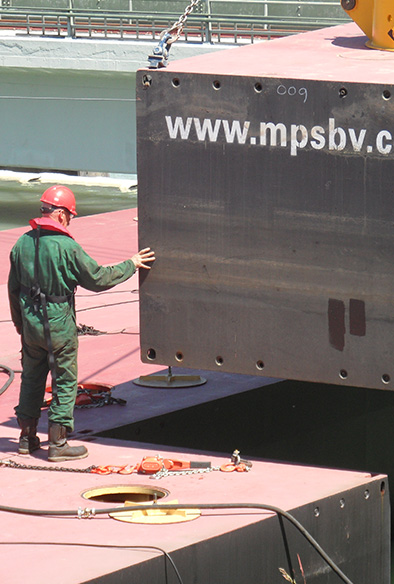 Partners
MPS is member of the Neptune Marine group, based in The Netherlands. Neptune Marine offers a broad range of maritime solutions, including newbuilding, repair, equipment charter and other complementary services, for over 45 years.
Neptune Marine and its partners strives to offer reliable, flexible and high-quality maritime solutions that will allow our customers to perform their operations as good and efficient as possible.
Visit www.neptunemarine.com for more information.